Kathleen Savio and Drew Peterson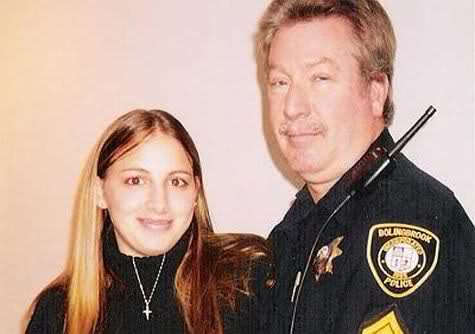 He's got a good job. He makes me feel secure. Kathleen Savio
Who is Drew Peterson?
Drew Walter Peterson was born January 6, 1954. He joined the Army in 1972, after graduating from Willowbrook High School in Villa Park, Illinois. The Army trained Peterson to be a military police officer. Peterson received an honorable discharge in 1976.
Mr. Peterson worked as a policeman in Bolingbrook, Illinois from 1977 to 2006. He retired as a sergeant, with a $6,067 monthly pension. In 1979, The Bolingbrook Police Department selected Peterson as Police Officer of the Year.
A source described Drew Peterson as, "a well respected leader who had a yen for the ladies."
Four women married Drew Peterson. But his third wife died in a bathtub and his fourth wife is missing.
Drew Peterson's Marriages
Carol Brown
`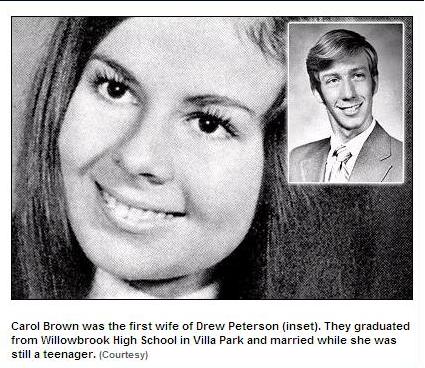 Carol (Hamilton) Brown and Drew met in Willowbrook High School. Drew was a cross-country runner. They got married in 1974, divorced in 1980. Carol and Drew had two sons, Stephen and Eric.
I did discover that he was having an affair. I guess that was the beginning when we started being separated.

Carol Brown
Victoria Connolly
Victoria Connolly married Drew in 1982.
We had bugs in our house. He put a microphone in our kitchen and taped our conversations. He was cheating so much he wanted to make sure I wasn't.

Victoria Connolly
Drew Peterson, like convicted murderer Scott Peterson, was an inveterate womanizer. A married Drew Peterson once took a teenager on a vacation to Mexico.
…when it was good, it was wonderful, it was great. But when it was bad, it was really bad.

Victoria Connolly
Ms. Connolly divorced Peterson in 1992, after he cheated on her with Kathleen Savio. Peterson subsequently replaced Victoria Connolly with Savio.
Kathleen Savio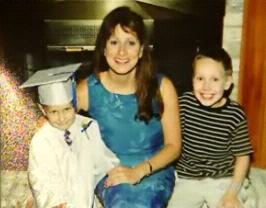 Kathleen Savio was a 29 year old accountant in 1992. She married 38 year old Bolingbrook police officer Peterson, on May 3, 1992, two months after he left Victoria Connolly.
Why did Kathleen Savio marry an adulterer?
He's got a good job. He makes me feel secure.

Kathleen Savio
The Bolingbrook police officer's third marriage produced two sons: Kristopher in 1993, and Thomas in 1994. (shown in photo)
This marriage ended on October 10, 2003. However, divorced parents of minor children usually see each other regularly.
Kathleen received temporary custody of Thomas and Kristopher and possession of their home.
However, the Petersons planned to meet on April 6, 2004 to discuss the settlement at a hearing.
What Happened to Kathleen Savio?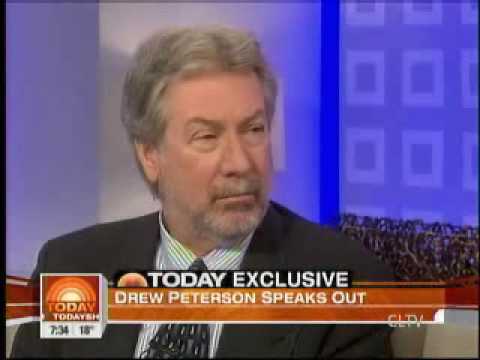 Drew Peterson on Today Show
Police visited Kathleen and Drew for 18 domestic disturbance calls. But Peterson was never charged with a crime. Police arrested Savio for domestic battery twice.
Kathleen was acquitted of both charges.
"At first, it was very romantic. After she had children, the hormones kicked in, and again an emotional roller coaster with her.

Drew Peterson
But Kathleen Peterson sealed her fate with this damning letter to reporter Walter Jacobson at FOX Chicago.
My husband is police officer with Bolingbrook, and has directed all of you employed with the Department to do what he says. This goes from the Mayor to the Chief of Police.

His affair with seventeen-year-old employee of Bolingbrook has raised some heads. It seems everyone needs to cover this up, based on the way it was handled. That only the beginning of many other occasion of looks the other way clause.

In this particular case lack of filing police reports due to the fact Office Peterson is our friend is going to destroy my sons and my life.

I would like to meet or talk to you to explain my story…

Kathleen Peterson
But why didn't Kathleen Peterson move to another town? If you thought your family was targeted by everyone, wouldn't you move to another town to protect them?
Finally, you need protection after accusing the Mayor and police of corruption.
Kathleen Wanted to
Win

Her Divorce

Nobody "wins" a divorce, by exposing their spouse's alleged criminal activities. They "win" houses and pensions by ruining their spouse's and children's lives.

Additionally, your spouse can lose their pension, from your report. They would be unable to pay your expenses or child support. The children would suffer.

Finally, threats are never helpful. Threatening the Mayor and police force of small town is dangerous.
He wants me dead, and if he has to, he will burn the house down just to shut me up.

Kathleen Peterson
Why did Kathleen stay with Drew, if he threatened to kill her?
Kathleen Peterson's Warning
In 2001, Savio found an anonymous letter in her mailbox. The note claimed Drew and 17-year-old Stacy Ann Cales were sleeping together.
Protect yourself and your family.

Anonymous letter
This anonymous note finally convinced Kathleen to file for divorce. Despite the threat, she did not move immediately.
Alas, like Dwight Tobyne, she waited too long.
Finding Kathleen Savio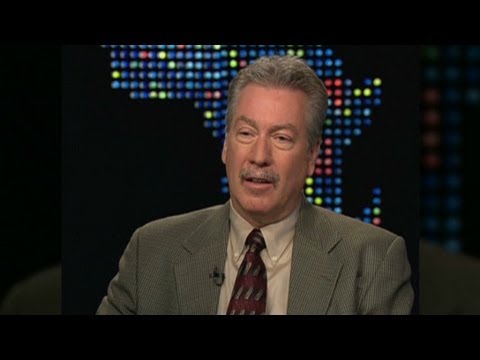 Drew Peterson on CNN
Many non-custodial parents expect an argument or misunderstanding when they visit their ex-spouse to pickup or return children for court-ordered "visitation" weekends.
On February 29, 2004, Drew, Stacy and children returned from the Shedd Aquarium at 4:15 PM. Drew started working at 5:30. But he returned home at 7 PM to return his children to Kathleen.
However, Kathleen did not answer her door or telephone.
Drew thought he misunderstood his schedule, because his children did not have school on Monday. Drew thought he was probably supposed to keep the children another day. He brought the children back to his house.
Peterson stayed at home with his children on Monday, until he went to work.
Kathleen Savio is Missing
Drew Peterson was unable to contact Kathleen on Monday. However, he repeated Sunday's routine, by returning his children at 7 PM.
Mr. Peterson was concerned, because Kathleen did not answer her telephone or front doorbell.
He spoke to Kathleen's neighbor Mary Pontarelli, about calling a locksmith on Tuesday. Ms. Pontarelli called Peterson later, and asked him to bring a locksmith soon.
Peterson called locksmith Robert Akin, to open Kathleen's door. Akin worked with the Bolingbrook Police Department on welfare checks. The front door had a deadbolt and a door handle lock. Mr. Akin found the door handle locked, but not the deadbolt.
Kathleen Savio is Found
Neighbor Steve Carcerano found Kathleen. He described the incident during a 2007 interview for Big Story With John Gibson and Heather Nauert on FOX News.
I was coming back from work that evening and I saw Drew in the subdivision. He pulled up to my car and asked me to go to the house in about 10, 15 minutes, he was going to have a locksmith come to the house and her best friend, my neighbor, was also going to be there, and I pulled up in the driveway and went and got her best friend.

We went over there. The locksmith opened up the door and her best friend's husband went towards the garage to see if the car was there. Her best friend and I went up the stairs, she checked the bed area. The covers were kind of ruffled over.

I went into the closet and then I proceed to go into the bathroom, I noticed an exercise ball or a balloon, and as I walked back towards the back of the bathroom, I found Kathy lying naked. Steve Carcerano
Why Did Drew Peterson Wait Outside?
During the interview, co-host Josh Gibson asked Steve Carcerano why Drew Peterson waited outside.
Well, I think one of the reasons was they were having — it was kind of a difficult divorce battle, and he knew that she wouldn't want him to be in the house if she was there when we went in, for whatever reason.

You know, I have to say that upon me finding her and yelling out for her best friend's name, who was in the bedroom at the time, at that point, she came in and saw Kathy, and she started screaming.

Drew did come up the stairs immediately, came into the bathroom, started screaming right away, and you know, "What am I going to tell my kids, what am I going to tell my kids," very distraught, very emotional. I was the first person.

I looked directly into his eyes, and I seen somebody who was very emotional, right away.

Steve Carcerano
Kathleen Savio had wet hair, although the bathtub was dry. Coroner recorded her death as an accidental drowning.
For many years, my children and I were believing she died in a household accident.
How Did Kathleen Savio Drown?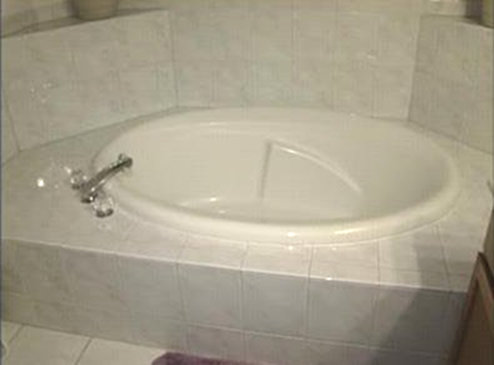 …if she would die, it may look like an accident, but it wasn't.

Susan Savio, Kathleen's sister
Kathleen's drowning was initially ruled an accidental death.
But nobody knows, because investigators ignored evidence. Police also did not follow their own procedures.
Because Kathleen Savio had bruises on her collarbone, suggesting that she was drowned in a toilet.
Michael VanOver
Will County Deputy Coroner Michael VanOver examined Kathleen's corpse.
VanOver did not examine Kathleen's head that night to see if there were any injuries.

According to VanOver, there was a suspicious death protocol in place at the time of Kathleen's death, but that protocol was not followed in this case.

People v. Peterson, 2015 IL App (3d)
Robert Deel
Sergeant Robert Deel, the crime scene investigator, was a state police office for 27 years. Deel "had been trained to spot when someone was trying to conceal a crime."
Nevertheless, Sergeant Deel was negligent.
Deel did not process any of the objects around the bathtub for fingerprints.

Deel did not recall if there was a garbage can in the bathroom or whether he looked inside of that garbage can.

People v. Peterson, 2015 IL App (3d)
Patrick Collins
Sergeant Patrick Collins must have been the only investigator available at 1:30 AM.
Looking back now, everything could have been important. But at that particular moment, I was looking for things that were more obvious.

Sergeant Patrick Collins
Wrongful Death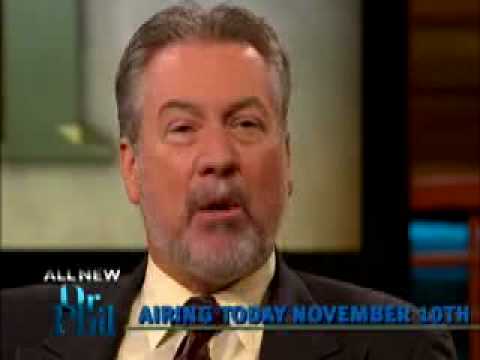 Drew Peterson on Dr. Phil Show
Savio's family disputed the autopsy results in a wrongful death claim. The Savio family sued Drew Peterson and his Uncle James Carroll, the executors of Kathleen Savio's Estate.
Their wrongful death complaint asserted:
One of the jurors on the Coroners' Jury was a police officer from another agency. The juror knew defendant Peterson, and during deliberations this police officer assured the other jurors that he knew defendant Peterson, and Peterson would never harm his ex-wife.
How could one juror persuade all the other jurors, that Kathleen Savio drowned in her bathtub?
Interview with Juror Walter Lee James
There were six jurors at the inquest for Kathleen Savio. Walter Lee James provided his opinion during an interview with Greta van Susteren for FOX News.
…there was a police officer on the panel, and he indicated at the time he knew or knew of Peterson. And he indicated to the panel that he thought that Peterson was a good policeman. He was charitable and helped his neighbors, and so on and so forth.

So I think that — I think that might have influenced some of the panel members, but I don't know that for sure.

Walter Lee James
After an appeal, The Savio family won a lawsuit to control Kathleen's estate. This might have helped the police investigation, because they acquired access to Kathleen's medical records and other documents.
Kathleen Savio's Second and Third Autopsies
State pathologist Dr. Larry Blum performed a second autopsy on Kathleen in 2007.
Dr. Blum noted bruises and a one inch blunt force injury to the back of Kathleen's head.
…compelling evidence exists to support the conclusion that cause of death of Kathleen S. Savio was drowning, and further that manner of death was homicide.

Dr. Larry Blum
Dr. Michael Baden and FOX TV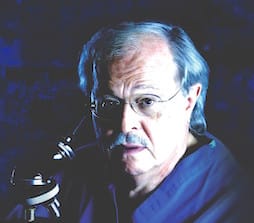 Kathleen's family ordered a private autopsy by pathologist Dr. Michael Baden.
Dr. Baden is best known as the former Chief Medical Examiner of New York City. He has appeared on many FOX News programs.
Dr. Baden also hosted Autopsy: Confessions of a Medical Examiner on HBO, for 13 years.
Michael Baden was born in 1934. He is currently 85 years old, but he still practices medicine.
Mark Epstein hired Dr. Baden in 2019, to observe the autopsy of his infamous brother, Jeffrey Epstein.
It is my opinion, to a reasonable degree of medical certainty, that the drowning of Ms. Savio should be properly classified as a homicide.

Pathologist Michael Baden
During an interview, Baden added, "My experience has been, that normal, healthy adults do not die accidentally in bathtubs."
On November 16, 2007, Baden allowed FOX News to film Savio's third autopsy.
Dr. Baden discussed the upcoming autopsy on FOX TV with Greta Van Susteren, one day before he examined Kathleen Savio. FOX TV also recorded Baden's autopsy.
You're saying FOX videotaped the autopsy? Somebody allowed a TV station to videotape an autopsy?

Judge Stephen White
Police finally arrested Drew Peterson on May 7, 2009, for first degree murder. His bail was $20 million.
Peterson said, "I guess I should have returned those library books," during his arrest.
If Peterson, a policeman for 30 years, killed Kathleen, why wasn't she cremated after the first autopsy?
Stacy Ann Cales
Despite his dismal marital history and a thirty year age difference, 19-year-old Stacy Ann Cales married 49-year-old Peterson in 2003. Stacy worked as a hotel receptionist when they married.
Where is Stacy Peterson?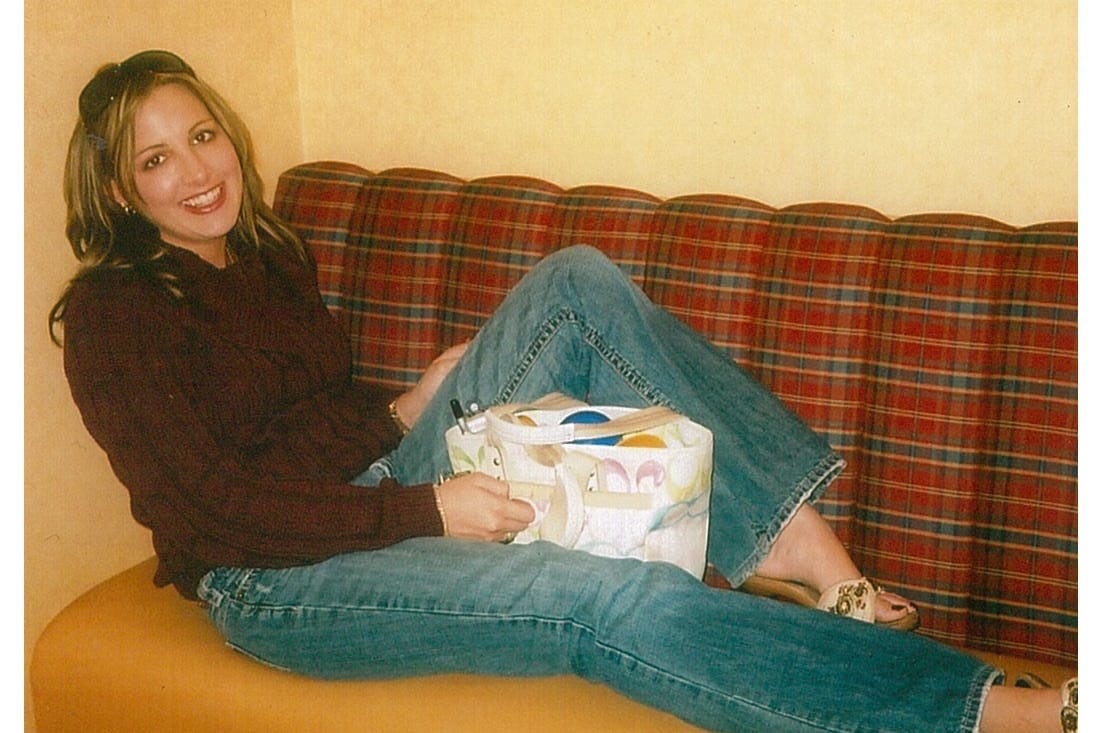 Drew Peterson's marriage to Kathleen Savio ended on October 10, 2003.
Drew Peterson married Stacy Cales on October 18, 2003.
Stacy Peterson wanted to be a nurse. She was a student in the nursing program at Joliet Junior College, when she disappeared on October 28, 2007.
Stacy's mother Christie Marie Cales, disappeared in 1998. Stacy reportedly discussed her mother's disappearance with her sister-in-law saying, "My kids will never have to wonder where I am."
The sister-in-law's statement is
hearsay
, like the rest of the evidence against Drew Peterson.
Drew claims Stacy called him at 9 PM to say she left him for another man.
Stacy Peterson's Boyfriends
Stacy Cales married Drew Peterson although she was "the other woman" during his marriage to Kathleen Savio.
Police found evidence of extramarital affairs on Stacy's telephone after she vanished.
hottest little bitch in the world. thanks for riding me like a bucking bronco last night.

text message on Stacy Peterson's telephone
Police also found lewd voicemail from another boyfriend on her telephone.
I believe she's with someone else, but I believe she's safe.

Drew Peterson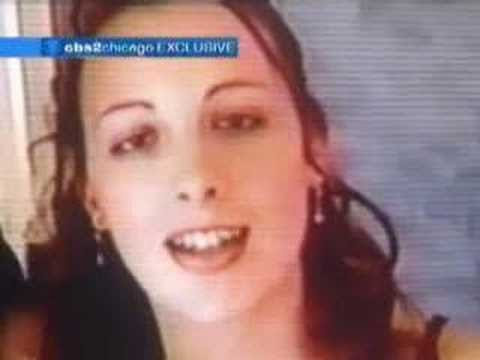 Stacy Peterson home movie
Stacy Peterson is still missing.
I hope someday she pops her head up and shows herself.

Drew Peterson
The Blue Barrel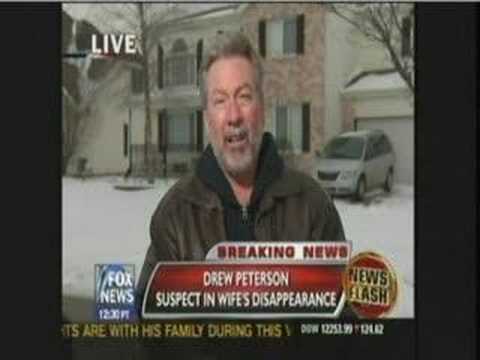 Peterson's stepbrother Thomas Morphey said he helped Drew Peterson move a heavy blue barrel on the day Stacy disappeared. Morphey described the barrel as warm, weighing about 120 pounds. Peterson paid Morphey to move this barrel.
Walter Martineck testified his friend Morphey told him about moving the barrel, and possibly Stacy's body.
Thomas Morphey
Thomas Morphey overdosed on pills after this alleged incident. However, Morphey had a history of drug abuse. It might have been a suicide attempt, or a recreational overdose.
In any event, there is no forensic evidence to support Morphey's story.
Peterson's attorney, Joel Brodsky, challenged Morphey and Matineck's testimony.
There is no container. There is no blue barrel.

Joel Brodsky
Sonar Images of Stacy Peterson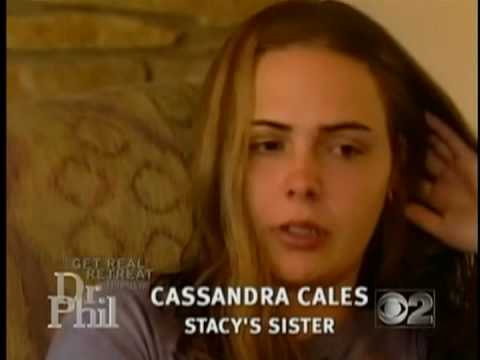 Cassandra Cales on Dr. Phil Show
Cassandra Cales, Stacy's sister, claims to have sonar images of Stacy's corpse on the bottom of the Chicago Sanitary and Ship Canal.
Drew Peterson disposed of my sister's body on the evening of October 28th, 2007, in the Sanitary and Shipping Canal, after having dropped off his step-brother.

I have sonar images of her lifeless body on the bottom of the riverbed, which I will never release.

That is not how I want the world to remember my beautiful sister.

Cassandra Cales
Former prosecutor Marcia Clark believed Cassandra Cales.
Clark included a "sonar image" on Drew Peterson, an episode of Marcia Clark Investigates The First 48.
Help Me Bring Stacy Peterson Home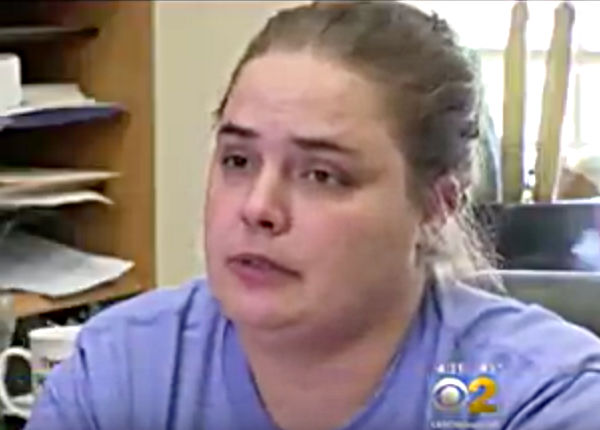 If you believe Cassandra Cales, please send a donation to her search project.
Marcia Clark said the blue barrel is the strongest piece of evidence against Drew Peterson.
I disagree with Ms. Clark.
Why would an experienced policeman dispose of his wife's body with someone who might discuss it with detectives?
I really don't know what they're going to do, but I have never been charged with anything, and I've done nothing wrong.

Drew Peterson
Trial of Drew Peterson
Unlike Forensic Files on TV, where dedicated detectives analyze all sorts of physical evidence to find killers, there was no physical evidence against Drew Peterson.
This is not the time for argument; it's time for an overview. This is not a case where you'll have DNA, fingerprints or a videotaped confession.

When you've heard all the evidence, you'll be able to determine that Drew Peterson killed Kathleen Savio beyond a reasonable doubt.

Prosecutor James Glasgow
Let's start at the beginning. First of all, Drew Peterson could not have murdered Kathleen Savio.
But he was the only suspect.
I Think Drew Peterson Has an Alibi for Kathleen Savio's Murder
According to her autopsy report, Kathleen Savio died on Monday March 1, 2004.
Stacy Peterson provided her husband's alibi.
On March 3, 2004, police interviewed Stacy Peterson for an hour. She told police she was with Drew for almost the entire weekend.
The Peterson family stayed home on Saturday. They went to the Shedd Aquarium in Chicago, on Sunday. Drew left Stacy briefly on Sunday morning, to buy donuts.
Therefore, Drew Peterson did not have enough free time to kill Kathleen Savio.
Red

Alibi Folder

This might be the strangest part of the "evidence" against Mr. Peterson.

In 2007 — over three years after Kathleen Savio's death — police searched Peterson's house, cars, pool for "…evidence of the offense of First Degree Murder or Concealment of a Homicidal Death."

Police found and confiscated 23 guns and other weapons. Above all, police found a single red file folder, with pristine receipts from a visit to Shedd's Aquarium on February 29, 2004.

We know the Peterson family was at the Shedd Aquarium. You can see a photo of someone carrying these receipts to court in an evidence bag, on this page. However, the jury never heard about this alibi.

Prosecutors twisted this evidence against Peterson.

Judge Edward Burmila ultimately barred this evidence from Peterson's murder trial.
Oddly, Peterson's attorneys claimed the red alibi folder was not relevant, because Kathleen was probably murdered before Sunday.
Howver, this alibi was accepted at the coroner's jury inquest on the death of Kathleen Savio.
…he had the children. They got up that weekend, they went to the Shedd Aquarium … his whereabouts were totally accounted for that whole weekend.
If Drew Peterson has an alibi, who murdered Kathleen Savio?
Drew Peterson Passed Lie Detector Text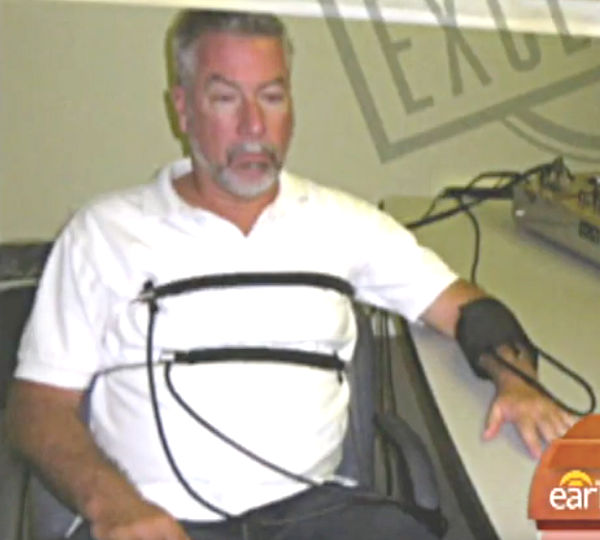 Glen Selig was a Tampa reporter until 2007. Glenn Selig lost his job, after he opened a business writing press releases.
Mr. Selig represented Drew Peterson in 2008. He wanted Peterson to "prove" his innocence by passing a lie detector test.
Do I believe he did it? No.

And because no one else knows, either, he needs to be presumed innocent.

It's a noble cause to defend someone's image in the court of public opinion.

Glenn Selig
Additionally, Derek Armstrong, author of Drew Peterson Exposed, "insisted" on a polygraph exam. Armstrong conducted a personal investigation into Kathleen's death and Stacy's disappearance for his book.
Press Release for Drew Peterson Polygraph
Glenn Selig hired Lee McCord, a well-known Chicago polygraph examiner with 34 years experience, to perform the test.
Finally, Selig issued a tantalizing press release. Here are some excerpts:
The media criticized Drew Peterson for refusing to take a lie detector test in connection with the disappearance of his fourth wife Stacy or the death of his third wife Kathleen. Derek Armstrong, the author of Drew Peterson Exposed, insisted that Mr. Peterson take a polygraph examination before he would consider conducting an independent investigation of the Peterson cases.

Since the test and results are part of Mr. Armstrong's investigative reporting effort, it would be unfair—indeed wrong—for us to reveal the results and our 'spin' on what they mean before he does. Mr. Peterson, after all, took the exam at his urging.

Also, neither Mr. Peterson, nor his attorneys or publicist has seen the book, so we don't know how the polygraph results figure in Mr. Armstrong's investigation.
The Results Are In!
According to the polygraph exam, Drew Peterson did not murder Kathleen Savio.
But we guessed that, because he had an alibi. Peterson enjoyed discussing his lie detector test during interviews.
Can you understand why people watching at home who hear you tell this story are shaking their heads and say, 'He can't be telling the truth. It doesn't make sense.'

Do you understand that?
Unfortunately for Peterson, lie detector tests are not considered reliable, or admissible in court.
Now that this polygraph has come out, I hope everybody sees I'm innocent of everything that I've been thought of doing.

Drew Peterson
Watch Drew Peterson and his former attorney Joel Brodsky discuss this polygraph on The Early Show.
Where's the Evidence?
If there's evidence against me, I believe it was fabricated. I know I didn't do anything wrong.
He Said She Said
Pastor Neil Schori testified that Stacy Peterson told him Drew Peterson said, "You know what I did."
Schori's testimony was "hearsay," unverified information received from another person outside the court.
Hearsay is not allowed as evidence, because defendants have a right to question witnesses. The Sixth Amendment gives defendants the right "to be confronted with the witnesses against him."
Jeff Pachter
Drew Peterson worked part time as a cable installer. Jeff Pachter, a registered sex offender, worked with Peterson on this cable installation job.
Pachter asked Peterson for a $1,000 loan to repay a gambling debt. Peterson knew Pachter needed cash to settle gambling and tax debts.
In 2007, Jeffrey Pachter suddenly recalled that Drew Peterson offered him $25,000 to kill Kathleen Savio, in December 2003.
Do you believe Jeff Pachter?
Will County Judge Edward Burmila believed Pachter. After some discussions without the jury present, the court allowed him to testify.
Pachter's testimony was considered evidence of Peterson's intent.
Pachter claims Drew Peterson asked if he "could find someone to take care of his third wife," during a ride in Peterson's police car.
Harry Smith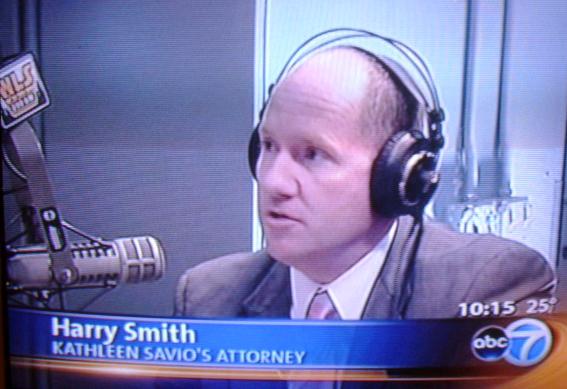 Harry Smith was Kathleen's divorce attorney. Stacy Peterson also spoke to him about a divorce, before she disappeared.
Was Stacy Peterson serious?
I'm not trying to be funny here, but Stacy Peterson would ask me for a divorce on a regular basis, and it was based on her menstrual cycle.

Drew Peterson
Peterson repeated his observation during an interview on Good Morning America. Peterson told Barbara Pinto:
When she was menstruating, hungry or tired, she was agitated, and she would ask me for a divorce on a monthly basis.

Then, when the cycle passed she was OK.

We were in love again and happy.

Drew Peterson
More Hearsay from Legal Blunder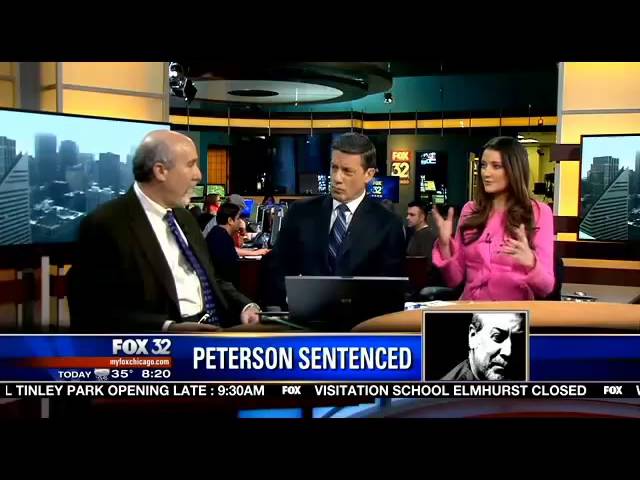 Joel Brodsky on FOX 32
Joel Brodsky, one of Peterson's attorneys, called Harry Smith as a defense witness, despite warnings from Judge Stephen White and Peterson's lawyer Steve Greenberg.
Greenberg told Brodsky, "I've filed 74 (expletive) motions to keep him out and now you're going to undo all of it."
Harry Smith testified that Drew Peterson was angry about his divorce from Kathleen Savio. Because Drew Peterson was going to pay child support, lose his house and a portion of his pension. Peterson also had to pay Kathleen Savio additional money from a restaurant they sold..
But Harry Smith also testified about Stacy Peterson.
She (Stacy) wanted to know if the fact that he killed Kathleen could be used against him.

Harry Smith
Outside the courtroom, prosecutor James Glasgow said, "It's a gift from G-d," after Smith's testimony.
Where Were the Other Witnesses?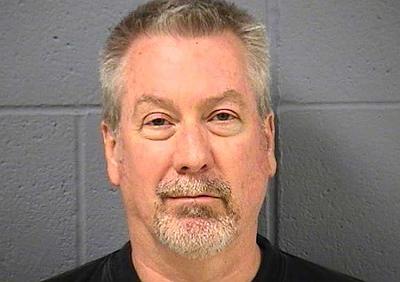 The witnesses died.
Illinois passed Drew's Law in 2008, to allow testimony from witnesses who were probably murdered by the defendant to prevent them from testifying.
It's unconstitutional and also a violation of an ex post facto.

A law that's passed in 2008 cannot affect the prosecution of an alleged crime that took place in 2004.
The court did not need Drew's Law to allow hearsay testimony from dead witnesses.
Courts use "forfeiture by wrongdoing" after witnesses are murdered.
A defendant committed "forfeiture by wrongdoing," if they murdered a witness. The defendant loses the protection of hearsay rules from their crime.
How can you know if a defendant murdered witnesses without a trial?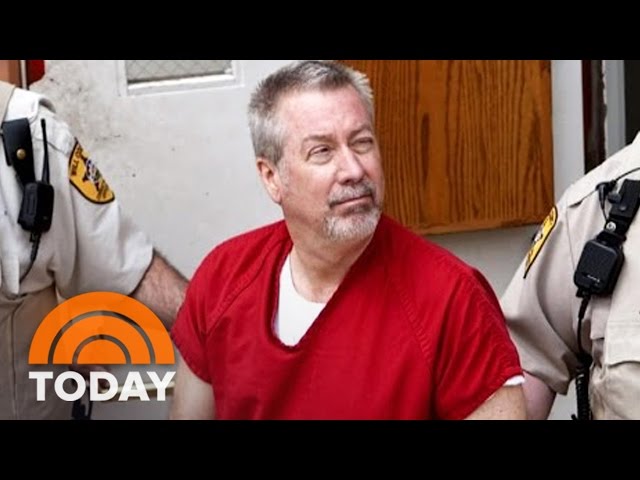 Drew Peterson escorted by guards
On September 6, 2012 a jury found Drew Peterson guilty of murdering Kathleen Savio. He faced 20 to 60 years.
Judge Edward Burmila sentenced Drew Walter Peterson to 38 years.
The decision to allow hearsay evidence, bothered juror and former law student Ron Supalo.
They made the law just for Drew Peterson — applied it to him retroactively. If there was no hearsay in his case — Drew Peterson goes free.
Defendant Peterson agreed.
For the last couple of years the Illinois State Police in conjunction with the Will County state's attorney's office has conducted the most extensive, expensive and obsessive investigation probably known in the United States.

They harassed every family member, friend, friend of friends, neighbor, fellow employee, love interest I have ever had. No usable evidence was ever found.

What they did uncover was rumors, gossip, outrageous lies, and most importantly, unreliable hearsay.

Drew Peterson
Drew Peterson Might Be Innocent.
At sentencing, Peterson shouted, "I did not kill Kathleen!"
I believe him. Drew Peterson might be innocent. There is no physical evidence linking him to Kathleen's murder or Stacy's disappearance.
I wouldn't kill the mother of my children.

Drew Peterson
Additionally, Peterson's murder conviction, despite an alibi, and without tangible evidence, is similar to two other cases on Bad Marriages.
Jurors convicted Clay Starbuck of murdering his wife Chanin Starbuck, despite three unknown DNA samples found on her body.
Scott Peterson is serving life in prison for killing wife Laci Peterson, despite an alibi. Peterson's lawyers also failed to present testimony from witnesses who saw Laci, and might have exonerated their client.
Did Drew Peterson Want to Murder Prosecutor James Glasgow?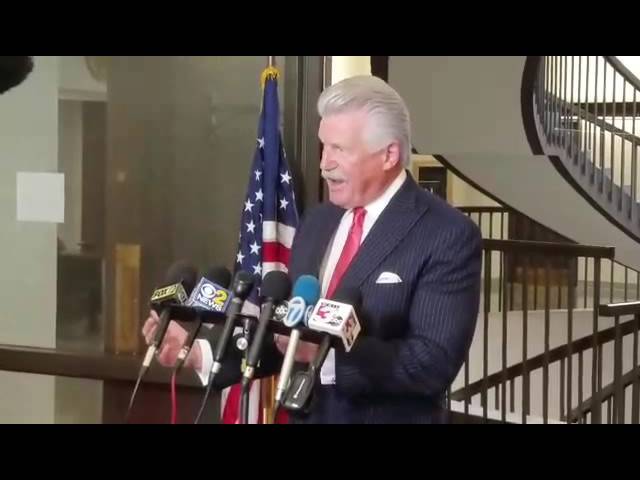 James Glasgow speaks after Drew Peterson sentenced
On February 9, 2015, Peterson was charged with solicitation of murder and solicitation of murder for hire.
Judge Richard Brown sentenced Peterson to 40 years for these crimes on July 29, 2016.
Antonio "Beast" Brown was the primary witness against Peterson. Brown secretly recorded conversations with Peterson, asking Antonio Brown to get his "Uncle" to kill prosecutor James Glasgow.
Peterson said he provided Antonio Brown with false information, to help Brown get time removed from his sentence. You can listen to recordings of some of their conversations.
Secret Conversations?
Peterson seems to know Brown is recording their conversations.
Peterson also expected to win his appeal, so he had no reason to murder James Glasgow.
That this was all a ruse to get Antonio Brown some time off is beyond ludicrous.

James Glasgow
Drew Peterson said 16 witnesses wanted to testify that his murder plot was a joke. However, his lawyer did not call his witnesses. Additionally, Peterson did not testify for the defense.
On May 31, 2016 a jury sentenced Peterson to an additional 40 years in prison for this travesty.
How has the state met their burden of proof on a crime of words when the key words 'murder' or 'kill' — are never spoken by the defendant?
Appeals
Peterson appealed his murder sentence and the admission of hearsay testimony. However, his appeal was denied.
We cannot say that the trial court's finding that the state proved that defendant murdered Kathleen to prevent her from testifying was unreasonable, arbitrary, or not based on the evidence presented.

Justice Mary Jane Theis
Arranging Murder of Prosecutor James Glasgow
On June 4, 2020 attorney Dimitri Golfis presented Oral Arguments to the Fifth District Appellate Court about this ridiculous charge.
Listen to Mr. Golfis's arguments. Why did the Chief Judge for Will County interview witness Antonio Smith in prison, for 30 to 45 minutes?
…he's not passively sitting in a court room, listening to an attorney ask questions of Antonio Smith.

He is getting information himself, that investigators and law enforcement can use in their case.
Do you think a judge should interview witnesses to gather evidence against a defendant? Additionally, nobody kept notes (minutes) of this meeting.
Finally, Mr. Golfis deserves credit for his impressive arguments.
Does Drew Peterson Deserve New Trials?
Drew Peterson told Dr. Phil McGraw:
The biggest thing that bothers me is the misconception that Kathleen drowned in a dry tub. It's impossible.

As far as Stacy's concerned, people do run away. It happens.

This isn't really as unusual as people might think.

Drew Peterson
Watch Matt Lauer's interview with Drew Peterson and attorney Joel Brodsky. Do you believe Drew Peterson?
I married these women and tried to compare them to my mom and my aunt who were all very good housekeepers, great people, honest in their marriages.

When these women failed in that I became disappointed in my marriages and they fell apart.

Drew Peterson
Is Kathleen Savio's murderer free? Is Stacy Ann Cales enjoying life with a new identity?
Drew is narcissistic and probably believes his own lies.

Not only did he kill his wives; but because of him, his kids don't have mothers.

Cassandra Cales
2019 Petition for Writ of Habeas Corpus
On Septemeber 29, 2019 attorney Steven Greenberg filed a motion in Federal court to grant Drew Peterson a new trial, or overturn his murder conviction.
Divorce attorney Harry Smith testified Stacy wanted to know if she could increase her divorce settlement, by accusing Drew Peterson of murdering Kathleen Savio. Attorney Greenberg believes Smith should not have been allowed to testify.
Additionally, former lawyer Joel Brodsky encouraged Peterson to make "harmful public appearances." Some interviews became evidence against Drew Peterson.
Of course, Mr. Brodsky sees it differently.
…the trial court, the Illinois Appellate Court and the Illinois Supreme Court have unanimously rejected Peterson's claim of ineffective assistance of counsel.

The reasons that Peterson was convicted have nothing to do with me or any of his counsel. The Illinois Supreme Court put a great deal of work into its well written opinion, and anyone who wants to know why Peterson was convicted should read it.

Joel Brodsky
Incidentally, The Illinois Attorney Registration and Disciplinary Commission (ARDC) suspended Joel Brodsky's law license in 2019.
Update March 28, 2021: This lawsuit vanished. No updates.
Love Letters to Drew Peterson
I am not the only one who thinks Drew Peterson might be innocent.
Drew Peterson is a Senior Citizen: over 65 years old. Two of his Bad Marriages, ended in death.
He also lost his pension from the Bolingbrook Police Department after his conviction.
However, the man who wooed and married younger woman, is still a chick magnet in prison.
I get love letters from women — a couple a week — and I try to write every one back.

Drew Peterson
Mr. Peterson lacks testimonials from previous marriages, but he could be a charming companion.
Where is Drew Peterson?
On December 6, 2019, Federal prison officials moved Drew Peterson to an undisclosed state prison, outside Illinois.
Reporter Ben Bradley of WGN TV filed an FOIA request with the Illinois Department of Corrections (IDOC) for Mr. Peterson's current location.
IDOC denied Ben Bradley's request, because releasing Drew Peterson's location may "endanger the life or physical safety of law enforcement personnel or any other person."
Mr. Bradley planned to appeal the IDOC decision. However, Chicago Sun-Times columnist Michael Sneed said Drew Peterson was transferred to the New Castle Correctional Facility, in New Castle, Indiana.
An anonymous Wikipedia contributor also said Peterson moved to New Castle on New Year's Day.
However, a search for 07018-748 on the BOP Inmate Locator still shows Peterson as "released."
IDOC is still not willing to release basic info about his location.
I removed Mr. Peterson's mailing address. I will update this page when new information is available.
Write to Drew Peterson
Mr. Peterson cannot receive love letters, or any personal mail, since December 6, 2019.
Two anonymous sources place Drew Peterson at New Castle Correctional Facility.
However, The Illinois Department of Corrections will not release his location.
What's Next for Drew Peterson?
I thought Mr. Peterson's legal battles were over. His earliest release date is May 7, 2081, but he will be 127 years old.
But Mr. Peterson wants to return to court.
2021 Update: Dateline Infamous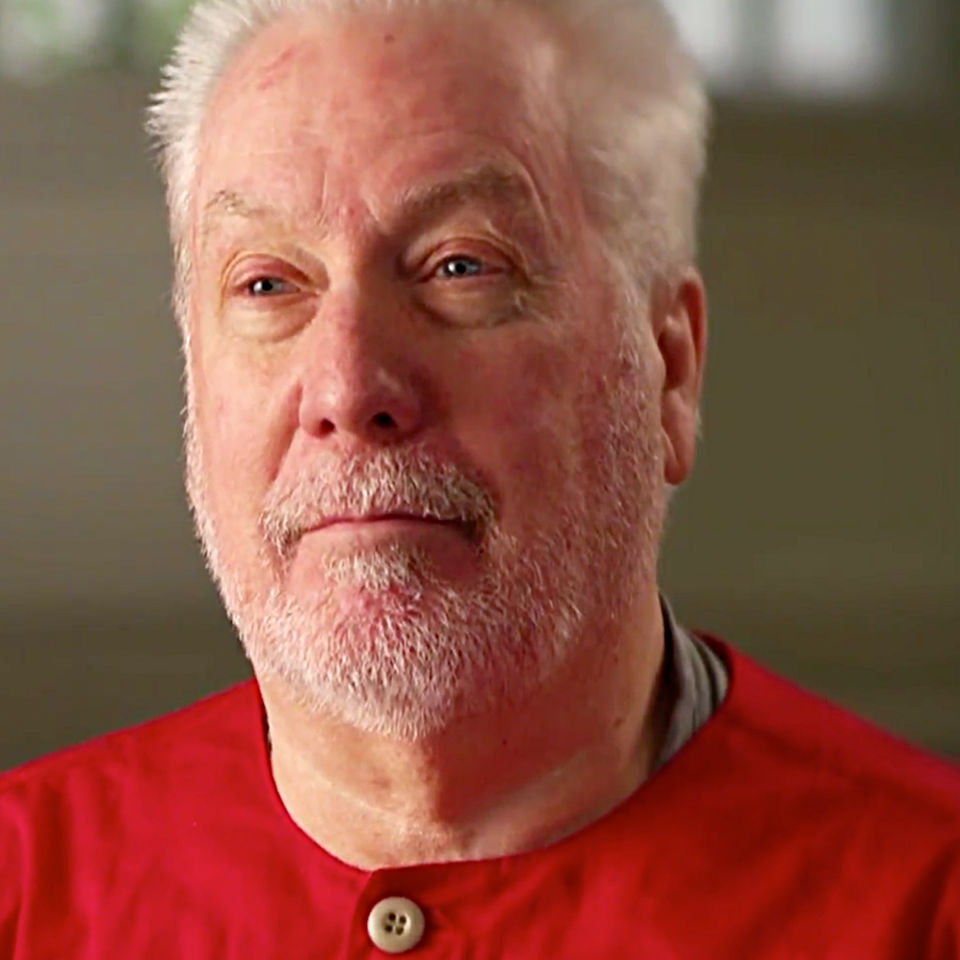 Although Mr. Peterson's location is secret, Dateline interviewed him recently.
Drew Peterson said he wants to return to court, to prove his innocence.
The prosecution is making up facts.

The prosecution staged a prosecution with Kathy. They took an accident and staged a prosecution.

Everybody's twisting it to make me look bad, okay?

They're twisting it to make their prosecution or what they're trying to say against me work.

Drew Peterson
Nightmares
Peterson described prison, in a 2013 letter to attorney Joel Brodsky.
Prison is all the nightmarish things that one would think.

I'm in a cell the size of a broom closet, peeling paint, rusting fixtures, I have no TV or anything and I haven't been out since I got here. The food is terrible and I'm again in solitary confinement.

Drew Peterson
Meanwhile, six children lost their parents. Four children lost their Mom twice.
Which is the bigger nightmare?
Drew Peterson News
Attorney Joel Brodsky Knows Where Stacy Peterson is Buried
Stacy Peterson, Drew Peterson's fourth wife, vanished in 2007. Stacy's anguished sister, Cassandra Cales, has organized and participated in several searches for the former Stacy Ann Cales.
Fifteen years after Stacy's disappearance, former attorney Joel Brodsky wants to break his attorney-client privilege, and reveal the location of her body.
During an interview on WGN with Steve Bertrand and Lisa Dent, Brodsky seemed ready to close this case.
I'm not going to say I know where a body is, but I know where she is…

Joel Brodsky
Court Stops Brodsky
Illinois Appellate Court does not want attorney Joel Brodsky to give away client secrets.
There is no denial of what Brodsky said in the WGN News interview.

Brodsky could not be allowed to so brazenly threaten to disseminate, to the public, the contents of the privileged communications at issue in this case.

…The attorney-client privilege is indeed a bedrock of our justice system…

Justice John Hauptman
Will Drew Peterson Get a New Trial for Kathleen Savio's Murder?
During a recent interview with Natalie Morales, Drew Peterson said he wanted to return to court, to prove his innocence.
Mr. Peterson did not provide additional information. However, reporter John Ferak learned everything.
Petition for Post Conviction Relief
Trial counsel was not functioning as counsel guaranteed by the 6th Amendment. Trial counsel's deficient performance fell below an objective standard of reasonableness.

There is a reasonable probability that the outcome of this trial would have been different had the trial lawyer not been ineffective. PLEASE HELP ME.

Drew Peterson
Drew Peterson wants a better lawyer than Joel Brodsky. Peterson claims attorney Brodsky refused to let him testify.
I wanted to testify on my own behalf. Brodsky said no and threatened to quit if I did.

Drew Peterson
New Complaints
District Attorney James Glasgow intimidated witnesses.
(movie) "played continuously during trial which portrayed in a very negative light."
A Judge agreed.
After having considered the petition, exhibits and applying the law the Court finds that Defendant has presented the 'gist of a constitutional' claim.

Defendant's request for the appointment of Counsel is reserved.

Judge Edward Burmila
Judge Burmila appointed Assistant Public Defender Jason Strzelcki to defend Drew Peterson.