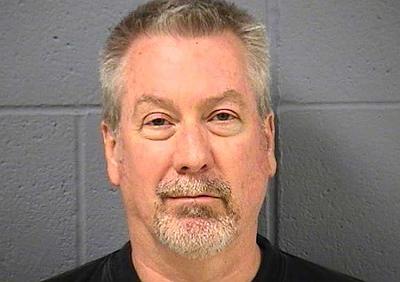 Drew Peterson was a policeman in Bolingbrook, Illinois from 1977-2007. He retired as a sergeant. In 1979, The Bolingbrook Police Department selected Peterson as Police Officer of the Year.
A source described Peterson as, "a well respected leader who had a yen for the ladies."
Four women married Drew Peterson. His third wife died in a bathtub. His fourth wife is missing.
Drew Peterson's Marriages
Carol Brown
Carol (Hamilton) Brown and Drew met in Willowbrook High School. Drew was a cross-country runner. They married in 1974, divorced in 1980. Carol and Drew had two sons, Stephen and Eric. Carol Brown said: "I did discover that he was having an affair. I guess that was the beginning when we started being separated."
Victoria Connolly
Victoria Connolly married Drew in 1982.
We had bugs in our house. He put a microphone in our kitchen and taped our conversations. He was cheating so much he wanted to make sure I wasn't. Victoria Connolly
Ms. Connolly divorced Peterson after he cheated on her with his third wife, Kathleen Savio.
Kathleen Savio
Kathleen Savio married Drew in 1992, two months after he left Connolly.
Why did Kathleen marry an adulterer?
Peterson's third marriage produced two sons: Thomas and Kristopher.
Peterson said, "I guess I should have returned those library books," after his arrest for murdering Kathleen Savio in 2009.
Stacy Ann Cales
49-year-old Peterson married his fourth wife, 19-year-old Stacy Ann Cales in 2003.
Where is Stacy Peterson?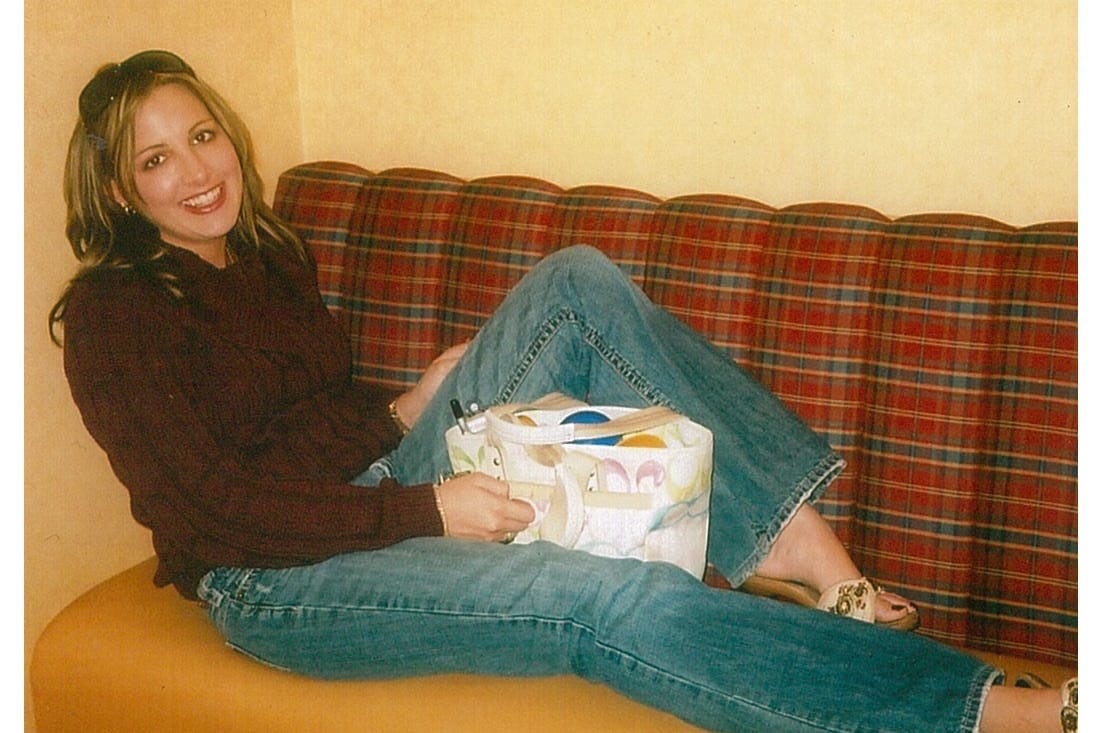 Stacy Ann Peterson disappeared on October 28, 2007.
Stacy's mother Christie Marie Cales, disappeared in 1998. Stacy reportedly discussed her mother's disappearance with her sister-in-law saying, "My kids will never have to wonder where I am."
The sister-in-law's statement is hearsay, like the rest of the evidence against Drew Peterson.
Drew claims Stacy called him at 9 PM to say she left him for another man.
I believe she's with someone else, but I believe she's safe.

Drew Peterson
The Blue Barrel
Stacy Peterson is still missing. Peterson's stepbrother Thomas Morphey said he helped Drew Peterson move a heavy blue barrel on the day Stacy disappeared.
Walter Martineck testified his friend Morphey told him about moving the barrel, and possibly Stacy's body.
Peterson's attorney, Joel Brodsky, challenged Morphey and Matineck's testimony.
There is no container. There is no blue barrel.

Joel Brodsky
Sonar Images of Stacy Peterson
Cassandra Cales, Stacy's sister, claims to have sonar images of Stacy's corpse on the bottom of the Chicago Sanitary and Ship Canal.
Drew Peterson disposed of my sister's body on the evening of October 28th, 2007, in the Sanitary and Shipping Canal, after having dropped off his step-brother. I have sonar images of her lifeless body on the bottom of the riverbed, which I will never release. That is not how I want the world to remember my beautiful sister.

Cassandra Cales
Former prosecutor Marcia Clark believed Cales. Clark included a "sonar image" on Drew Peterson, an episode of Marcia Clark Investigates The First 48.
Help Me Bring Stacy Peterson Home
If you believe Cassandra Cales, please send a donation to her search project.
Marcia Clark said the blue barrel is the strongest piece of evidence against Drew Peterson.
I disagree with Ms. Clark.
Why would an experienced policeman dispose of his wife's body with someone who might discuss it with detectives?
I really don't know what they're going to do, but I have never been charged with anything, and I've done nothing wrong.

Drew Peterson
What Happened to Kathleen Savio?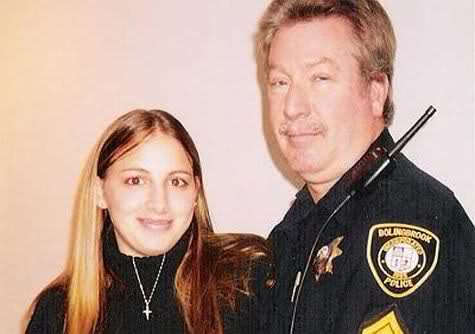 Drew Peterson married Kathleen Savio, a 29-year-old accountant, in 1992. Savio reportedly told a friend, "He's got a good job. He makes me feel secure."
"At first, it was very romantic. After she had children, the hormones kicked in, and again an emotional roller coaster with her.

Drew Peterson
Police visited Kathleen and Drew for 18 domestic disturbance calls. However, Peterson was never charged with a crime. Police arrested Savio for domestic battery twice, but she was never convicted.
He wants me dead, and if he has to, he will burn the house down just to shut me up."

Kathleen Savio
Why did Kathleen stay with Drew, if he threatened to kill her?
Kathleen's Final Warning
In 2001, Savio found an anonymous note in her mailbox. The note claimed Drew and 17-year-old Stacy Ann Cales were sleeping together.
The note warned Savio: "Protect yourself and your family."
Kathleen filed for divorce after receiving the note. Despite the threats, she did not move.
Alas, like Dwight Tobyne, she waited too long. Kathleen Savio was found dead in a bathtub. Savio had wet hair, although the bathtub was dry. Coroner recorded her death as an accidental drowning.
How Did Kathleen Savio Drown?
Savio's family disputed the autopsy results in a wrongful death claim against Drew Peterson and his Uncle James Carroll, the executors of Kathleen Savio's Estate. The complaint asserted:
One of the jurors on the Coroners' Jury was a police officer from another agency. The juror knew defendant Peterson, and during deliberations this police officer assured the other jurors that he knew defendant Peterson, and Peterson would never harm his ex-wife.
…if she would die, it may look like an accident, but it wasn't.

Susan Savio, Kathleen's sister
Kathleen Savio's Second and Third Autopsies
State pathologist Dr. Larry Blum performed a second autopsy on Kathleen in 2007. Dr. Blum noted bruises and a one inch blunt force injury to the back of Kathleen's head. Dr. Blum concluded, "…compelling evidence exists to support the conclusion that cause of death of Kathleen S. Savio was drowning, and further that manner of death was homicide."
Dr. Michael Baden and FOX TV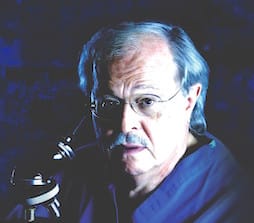 Kathleen's family ordered a private autopsy.
It is my opinion, to a reasonable degree of medical certainty, that the drowning of Ms. Savio should be properly classified as a homicide.

Pathologist Michael Baden
During an interview, Baden added, "My experience has been, that normal, healthy adults do not die accidentally in bathtubs."
On November 16, 2007, Baden allowed FOX News to film Savio's third autopsy. Baden discussed the upcoming autopsy on FOX TV with Greta Van Susteren, one day before he examined Kathleen Savio. FOX TV also recorded Baden's autopsy.
You're saying FOX videotaped the autopsy? Somebody allowed a TV station to videotape an autopsy? Judge Stephen White
Police arrested Drew Peterson in March 2008 for first degree murder.
If Peterson, a policeman for 30 years, killed Kathleen, why wasn't she cremated after the first autopsy?
Drew Peterson, like murderer Scott Peterson was an inveterate womanizer. A married Peterson once took a teenager on vacation to Mexico. Additionally, 49 year old Drew Peterson married a teenager.
Trial of Drew Peterson
Unlike Forensic Files on TV, where detectives analyze physical evidence to find killers, there was no physical evidence against Drew Peterson.
This is not the time for argument; it's time for an overview. This is not a case where you'll have DNA, fingerprints or a videotaped confession.

When you've heard all the evidence, you'll be able to determine that Drew Peterson killed Kathleen Savio beyond a reasonable doubt.

Prosecutor James Glasgow
Where's the Evidence?
Pastor Neil Schori testified Stacy Peterson told him Drew Peterson said, "You know what I did."
Schori's testimony was "hearsay," unverified information received from another person outside the court.
Hearsay is not allowed as evidence, because defendants have a right to question witnesses. The Sixth Amendment gives defendants the right "to be confronted with the witnesses against him."
Harry Smith
Harry Smith was Kathleen's potential divorce attorney. Stacy Peterson contacted him about a divorce, before she disappeared.
Was Stacy Peterson serious?
I'm not trying to be funny here, but Stacy Peterson would ask me for a divorce on a regular basis, and it was based on her menstrual cycle.

Drew Peterson
Peterson repeated his observation during an interview on Good Morning America. Peterson told Barbara Pinto:
When she was menstruating, hungry or tired, she was agitated, and she would ask me for a divorce on a monthly basis. Then, when the cycle passed she was OK. We were in love again and happy.

Drew Peterson
More Hearsay from Legal Blunder
Joel Brodsky, one of Peterson's attorneys, called Smith as a defense witness, despite warnings from Judge Stephen White and Peterson's lawyer Steve Greenberg. Greenberg told Brodsky, "I've filed 74 (expletive) motions to keep him out and now you're going to undo all of it."
Smith testified, "She (Stacy) wanted to know if the fact that he killed Kathleen could be used against him."
Outside the courtroom, prosecutor James Glasgow said, "It's a gift from God," after Smith's testimony.
Where Were the Other Witnesses?
Witnesses were dead.
Illinois passed Drew's Law in 2008, to allow testimony from witnesses who were probably murdered by the defendant to prevent them from testifying.
It's unconstitutional and also a violation of an ex post facto. A law that's passed in 2008 cannot affect the prosecution of an alleged crime that took place in 2004.

Joel Brodsky, Peterson's attorney
The court did not need Drew's Law to allow hearsay testimony from dead witnesses.
Courts use "forfeiture by wrongdoing" after witnesses are murdered.
A defendant committed "forfeiture by wrongdoing," if they murdered a witness. The defendant loses the protection of hearsay rules from their crime.
How can you know if a defendant murdered witnesses without a trial?
On September 6, 2012 a jury found Drew Peterson guilty of murdering Kathleen Savio. He faced 20 to 60 years. Judge Edward Burmila sentenced Peterson to 38 years.
For the last couple of years the Illinois State Police in conjunction with the Will County state's attorney's office has conducted the most extensive, expensive and obsessive investigation probably known in the United States.

They harassed every family member, friend, friend of friends, neighbor, fellow employee, love interest I have ever had. No usable evidence was ever found.

What they did uncover was rumors, gossip, outrageous lies, and most importantly unreliable hearsay.

Drew Peterson
At sentencing, Peterson shouted, "I did not kill Kathleen!"
I believe him. Drew Peterson might be innocent. There is no physical evidence linking him to Kathleen's murder or Stacy's disappearance.
Did Drew Peterson Want to Murder Prosecutor James Glasgow?
On February 9, 2015, Peterson was charged with solicitation of murder and solicitation of murder for hire.
Judge Richard Brown sentenced Peterson to 40 years for the crimes on July 29, 2016.
Antonio "Beast" Brown was the primary witness against Peterson. Brown secretly recorded conversations with Peterson, asking Antonio Brown to get his "Uncle" to kill prosecutor James Glasgow.
Peterson said he provided Antonio Brown with false information, to help Brown get time removed from his sentence. You can listen to recordings of some of their conversations.
Mr. Peterson asked Mr. Brown to join a Mexican cartel with him. Do you think he was serious?
Secret Conversations?
Peterson seems to know Brown is recording their conversations. Additionally, Peterson expected to win his appeal, so he had no reason to murder Glasgow.
That this was all a ruse to get Antonio Smith some time off is beyond ludicrous.

James Glasgow
Drew Peterson said 16 witnesses wanted to testify that his murder plot was a joke. However, his lawyer did not call his witnesses. Additionally, Peterson did not testify for the defense.
A jury sentenced Peterson to an additional 40 years in prison for this travesty.
Appeal
Peterson appealed his sentence and the admission of hearsay testimony. However, his appeal was denied.
We cannot say that the trial court's finding that the state proved that defendant murdered Kathleen to prevent her from testifying was unreasonable, arbitrary, or not based on the evidence presented. Justice Mary Jane Theis
Does Drew Peterson Deserve a New Trial?
The biggest thing that bothers me is the misconception that Kathleen drowned in a dry tub. It's impossible.

As far as Stacy's concerned, people do run away. It happens. This isn't really as unusual as people might think.

Drew Peterson
Watch Matt Lauer's interview with Drew Peterson and attorney Joel Brodsky. Do you believe Drew Peterson?
Is Kathleen Savio's murderer free? Is Stacy Ann Cales enjoying life with a new identity?