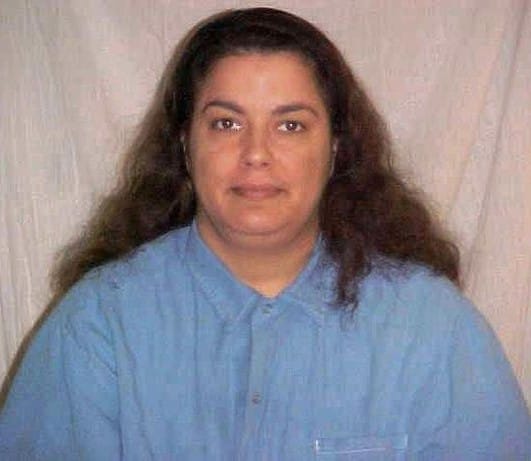 Angelina Rodriguez told Dateline:
I did not kill my daughter. I did not kill my husband.
Sadly, it is hard to believe her.
Did Angelina Rodriguez Murder Alicia Fuller?
In 1990, Angelina enlisted in the Air Force. She met Thomas Fuller while they were stationed in Colorado.
Thomas married Angelina three months later. Two babies completed their family. Autumn, the first child, was normal. However, Alicia was born prematurely, with an abnormally slow heart.
Sick babies are not fun. What can you do?
Clairvoyance
Husband Tom Fuller, Angelina, Autumn and Alicia traveled to Michigan for a vacation in late 1992, or early 1993. A customer noticed Alicia's pacifier, and approached them during lunch.
…she wanted to let us know that she was pretty sure that that pacifier was part of a recall.

Thomas Fuller
Angelina bought a $50,000 life insurance policy on her sick baby Alicia, without telling her husband.
Lawsuit
Gerber recalled Nuk Orthodontic Pacifiers, because the pacifier sometimes separated from the nipple, and babies could choke on it.
Angelina acquired at least one of the recalled pacifiers. She allegedly waited until Mr. Fuller left town on a business trip, to choke baby Alicia with a "faulty" pacifier.
Did a Pacifier Kill Alicia Rodriguez?
Angelina called 911 for her 13 month old Alicia, on September 18, 1993.
Firefighter David Mandeville was surprised to meet Angelina outside waiting for the ambulance, although Alicia was in her crib.
…where a child or infant is choking, the parents are with the child.

Santa Barbara County Firefighter David Mandeville
Mandeville removed a piece of plastic from Alicia's throat, and started CPR. Paramedics arrived, but could not save Alicia.
Deputy Sheriff Ralph Ginter found the pacifier pieces in Alicia's room. He went to the hospital with Angelina. Angelina asked Sheriff Ginter for the plastic pacifier backing.
…she wanted to keep it, that the manufacturer or company that she purchased it from is going to pay, and she didn't want this to happen to another child

Deputy Sheriff Ralph Ginter
Alicia's Autopsy and Lawsuit
Dr. Wallace Carroll performed Alicia's autopsy. He concluded that Alicia accidentally choked to death.
Angelina and Thomas hired attorney Barry Novak to sue Gerber. Novak sent two pieces of the pacifier to Dr. Wolfgang Knauss, a professor at the California Institute of Technology.
Where is the Report?
Dr. Knauss did not believe the pacifier broke accidentally.
…the ultimate failure as it now appears and documented in these photographs is not consistent with that scenario.

Dr. Wolfgang Knauss
Attorney Novak sent the pieces to Dr. Gary Hamed, a professor at The University of Akron, for a second opinion. Dr. Hamed disagreed with Dr. Knauss.
Dr. Hamed believed the pacifier failed because it was, "degraded in some way."
Gerber did not know about Dr. Knauss's report.
Homicide Detective Brian Steinwand discovered Dr. Knauss's report during a search of Angelina's home after her arrest.
Angelina and Tom received a $710,000 settlement for her daughter's "accidental death," besides the life insurance payment.
Marriage Ends
The Fullers divorced after Alicia's death.
There's times when all I want to do is see her dead.

Then there are times I'm just not 100% sold on it.

And then maybe I'm in denial that I could marry someone who could have done something like that.

Thomas Fuller
Angelina replaced Alicia with a house, boat and car.
If I'd wanted to kill my daughter, I could have just let her die from the bradycardia.

Angelina Rodriguez
Angelina Marries Frank Rodriguez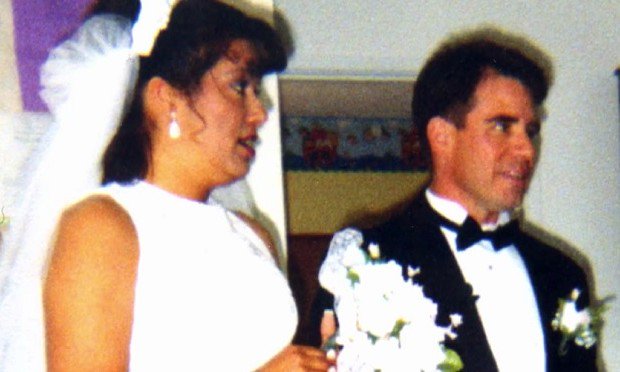 Ms. Rodriguez joined the Army National Guard. She worked for Angel Gate Academy, a (former) camp for troubled sixth and seventh graders on a National Guard base in San Luis Obispo, California.
Jose Francisco Rodriguez, aka "Frank," was a special education teacher at the base. Fuller fell for Angelina. They met in February 2000, and married in April.
The couple moved to Montebello, California, hometown of Scott and Laci Peterson.
Frank taught special education in a middle school.
Angelina and Frank Rodriguez Needed a Divorce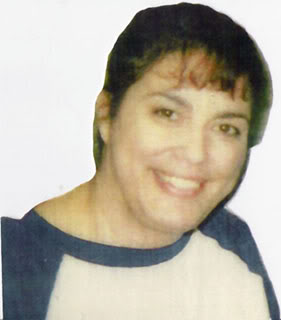 Angelina thought Frank, a devout Christian, was overly strict with Autumn.
He was everything, I was nothing…I just wanted out.

Angelina Rodriguez
Unfortunately, instead of requesting a divorce, Angelina persuaded Frank to buy life insurance. He bought a $250,000 policy and made Angelina the sole beneficiary, in July 2000.
In August 2000 Angelina began an affair with Matt Morones, an ex-convict and old friend. By September, she had enough of Frank.
Angelina brought Frank to the emergency room on September 6. He could not keep food down. Frank experienced similar symptoms for two months.
Frank thought someone at work was poisoning him.
Sadly, like Bobby Joe Morris, the hospital released Frank to his probable poisoner.
Rodriguez and her daughter Autumn "treated" Frank with Gatorade and soup for three days. Angelina found him dead at 3 AM on September 9, 2000.
Angelina Rodriguez Finds Frank's Killer
Poor Angelina. Autumn stopped speaking to her Mom, because she believes she unwittingly helped poison her stepfather. The life insurance company would not pay Angelina, because the autopsy concluded Frank died of "undetermined causes."
Angelina Rodriguez would be free, if she had not pursued Frank's life insurance benefit.
Anonymous Tip
The greedy widow told police she received an anonymous call from someone who knew how Frank died. According to Rodriguez, the anonymous caller said:
Ask them about antifreeze. Angelina Rodriguez
Toxicologists tested Frank for antifreeze. Frank Rodriguez received a large dose, a few hours before his death.
Angelia should have expected police to check her phone. However, investigators did not find a call in her cell phone records.
We might never have solved the case if she wasn't talking.

Detective Brian Steinwand
Police arrested Angelina for poisoning Jose Francisco Rodriguez in February 2001.
Her relentlessness in her effort to pursue her goals was matched only by her stupidity.

Los Angeles County Deputy District Attorney Doug Sortino
Life Insurance is Better than Divorce
Pamela Gorham testified that she asked Angelina, "Why don't you divorce this one like you divorced all your other ones?"
No, this one has got a life insurance policy…If I were to kill him, at least I'd end up with a little bit of money.

Angelina Rodriguez
Ms. Rodriguez claimed her husband committed suicide by drinking antifreeze, because she did not kill him.
If I admit responsibility, then I'll lose everything. I lose all hope.

Angelina Rodriguez
Death Sentence
In October 2003, jurors convicted Angelina Rodriguez of first degree murder, "under the special circumstances of murder by administering poison and murder for financial gain."
She was also convicted of trying to arrange for a witness's murder from jail.
Los Angeles County Superior Court Judge William R. Pounders sentenced Rodriguez to death.
In the past 20 years, I have never seen a colder heart.

Judge William R. Pounders
Ms. Rodriguez is prisoner X02712 at Central California Women's Facility, in Chowchilla.
Write to Angelina Rodriguez
Send Mail to Angelina Rodriguez
Angelina Rodriguez X02712
Central California Women's Facility
P.O. Box 1508
Chowchilla, CA 93610
Mail is inspected by prison staff, before delivery.
Read How to Contact an Inmate for additional information.