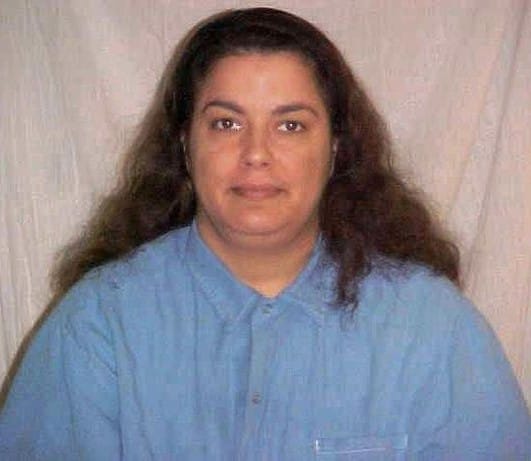 Angelina Rodriguez told Dateline:
I did not kill my daughter. I did not kill my husband.
Unfortunately, it is hard to believe her.
Did Angelina Rodriguez Murder Alicia?
In 1990, Angelina enlisted in the Air Force. She met Tom Fuller while they both stationed in Colorado. The couple married three months later. Two babies followed. The first child Autumn, was normal. Alicia, the second child, was born prematurely with an abnormally slow heart.
Sick babies are not fun. What can you do?
Angelina bought a $50,000 life insurance policy on her sick baby, without telling her husband.
She learned Gerber recalled Nuk Orthodontic Pacifiers, because the pacifier sometimes separated from the nipple, and presented a choking hazard.
Although the pacifiers were recalled, Angelina acquired at least one of them. She waited for the unsuspecting Mr. Fuller to leave town on a business trip, to choke baby Alicia with a pacifier.
Dear Alicia's death was ruled accidental. Angelina received a $710,000 settlement for her daughter's "accidental death," besides the life insurance payment.
Tom Fuller recalled that a waitress warned them about using that pacifier.
The Fullers divorced after Alicia's death. Angelina received about $250,000 of the settlement after divorcing Tom. She was able to replace her daughter with a house, boat and car. Angelina commented years later:
If I'd wanted to kill my daughter, I could have just let her die from the bradycardia.
Angelina Marries Frank
Angelina joined the Army National Guard. She worked for Angel Gate Academy, a (former) camp for troubled sixth and seventh graders on a National Guard base in San Luis Obispo, California.
Jose Francisco Rodriguez, aka "Frank," was a special education teacher at the base. Fuller fell for Angelina. They met in February 2000, and married in April. The couple moved to Montebello. Frank taught in a middle school.
Angelina and Frank Needed a Divorce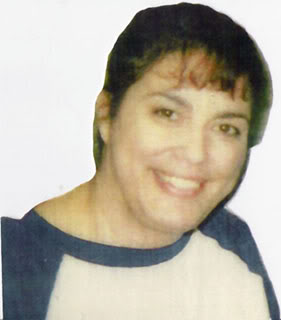 Angelina thought Frank, a devout Christian, was overly strict with Autumn. She said:
He was everything, I was nothing…I just wanted out
Unfortunately, instead of requesting a divorce, Angelina told Frank that he needed life insurance. He bought a $250,000 policy and made Angelina the sole beneficiary, in July 2000.
Angelina began an affair with Matt Morones, an ex-convict and old friend during August 2000. By September, she had enough of Frank.
Angelina brought Frank to the emergency room on September 6. He could not keep food down. Frank experienced similar symptoms for two months. Frank thought someone at work was poisoning him.
Sadly, just like Bobby Joe Morris, the hospital released Frank to his probable poisoner.
Rodriguez and her daughter Autumn "treated" Frank with Gatorade and soup for three days. Angelina found him dead at 3 AM on September 9, 2000.
Angelina Finds Frank's Killer
Poor Angelina. Autumn stopped speaking to her Mom, because she believes she unwittingly helped poison her stepfather. The life insurance company would not pay Angelina, because the autopsy concluded Frank died of "undetermined causes."
Angelina Rodriguez would be free, if she had not gone after Frank's life insurance benefit.
The greedy widow told police she received an anonymous call from someone who knew how Frank died. According to Rodriguez, they said:
Ask them about antifreeze.
Toxicologists tested Frank for antifreeze. Frank Rodriguez received a large dose, a few hours before his death. However, investigators did not find a call in Angelina's cell phone records. Police arrested Angelina for poisoning Jose Francisco Rodriguez in February 2001.
Los Angeles County Deputy District Attorney Doug Sortino said:
Her relentlessness in her effort to pursue her goals was matched only by her stupidity.
Pamela Gorham testified that she asked Angelina, "Why don't you divorce this one like you divorced all your other ones?" Angelina replied:
No, this one has got a life insurance policy…If I were to kill him, at least I'd end up with a little bit of money.
Ms. Rodriguez claimed her husband committed suicide by drinking antifreeze, because she did not kill him.
Angelina Rodriguez was convicted of first degree murder, "under the special circumstances of murder by administering poison and murder for financial gain."
She was also convicted of trying to arrange for a witness's murder from jail.
Los Angeles County Superior Court Judge William R. Pounders sentenced Rodriguez to death.
In the past 20 years, I have never seen a colder heart.

Judge William R. Pounders
Ms. Rodriguez is prisoner X02712 at Central California Women's Facility, in Chowchilla.
More Bad Marriages