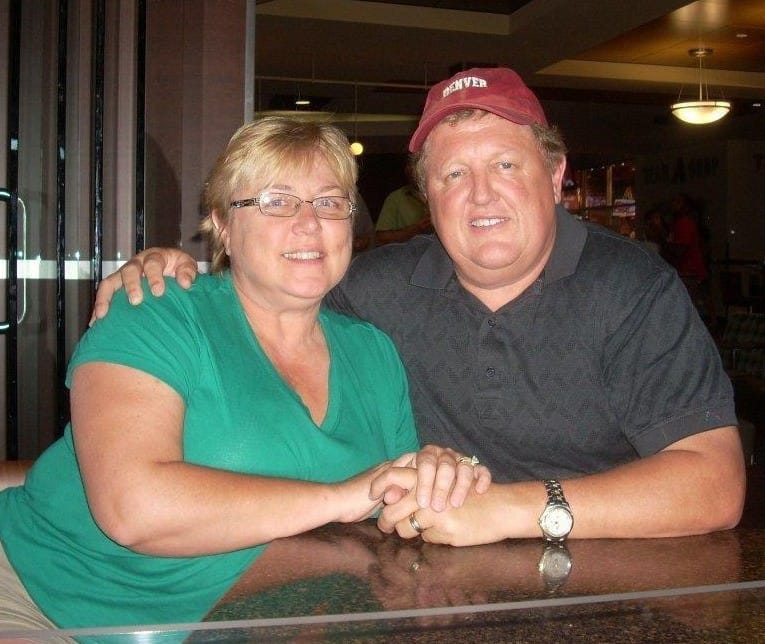 Everyone on Bad Marriages Network needed a divorce. Dwight and Shari Tobyne were planning a divorce after 35 years of marriage.
Dwight Tobyne and Shari Grifton grew up on farms near Clifton, Kansas. The couple moved to Arizona in 2004.
Dwight wanted a divorce after he caught Shari mishandling their family finances. Dwight rented a trailer, to move from Arizona to Oklahoma. Shari was broke and depressed. She claimed that she wanted to kill herself.
Shari Tobyne Bought a Gun
Shari started her plan with a gun purchase. She practiced shooting at a gun club on November 22, 2009. Ms. Tobyne was ready to shoot herself between November 24th and November 28th.
Shari Tobyne's Suicide Story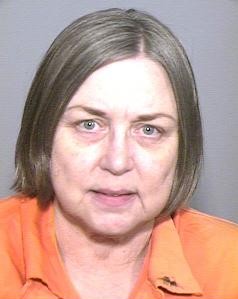 Ms. Tobyne attempted to shoot herself in the master bedroom, while her husband Dwight was lying on the bed.
She claimed Dwight saw her, and attempted to grab her gun. Shari's gun conveniently discharged one bullet into Dwight's head. He died instantly.
Ms. Tobyne did not report her husband's death, because she thought nobody would believe her story.
She wrapped Dwight's body in the sheet and dragged him to the garage. She wrapped the sheet in a tarp, and left Dwight in the garage.
Shari replaced the bedroom carpet to remove Dwight's blood. A few more days of planning, convinced Shari to dismember her husband with a saw.
Shari placed three garbage bags with Dwight's remains in the trunk of her car. She drove around Arizona, leaving each bag in a different county. She parked Dwight's truck at an apartment house in Phoenix.
Shari Tobyne scrubbed the garage and her truck after disposing of Dwight. Her landlord reported a strong odor of bleach in the garage, after Shari moved out.
Hikers found Dwight's body parts, a month after his death. However, Scottsdale police were not notified until the following Summer.
Why Did Shari Kill Dwight?
Greed and infidelity are the leading reasons for spousal murders at Bad Marriages.
Shari needed money. She pleaded guilty to four counts of forgery. I was unable to find additional information about her forgeries or motive.
Please contact me if you have additional information about Shari Tobyne's motive for murdering her husband.
What About the Children?
Shari and Dwight Tobyne had three adult children.
Dwight wanted to leave Shari after Thanksgiving. Shari told their children that Dwight moved to Mexico.
Shari's daughter Alyson finally reported Dwight missing on July 21, 2010. Shari, the obvious suspect, confessed on August 13. Shari originally claimed she shot Dwight in his arm, before confessing to shooting him in his head.
Unfortunately, Scottsdale police did not believe her suicide story. Shari was charged with first degree murder and abandoning a human body, the following day.
Shari Makes More Mistakes
Scottsdale police followed Shari. They observed her disposing a dismantled handgun and clothing in Chandler, Arizona. She was also seen spray-cleaning the trunk of her car in Mesa.
Shari used Dwight's cell phone to send emails and messages, after he was supposed to be in Mexico. Shari's and Dwight's phones used the same cell tower, after Dwight was killed.
She pleaded guilty to murder, and abandoning a body. A jury sentenced her to life plus 31 years.
Shari Lee Tobyne lives in Perryville Prison. She is inmate 281121.
More Bad Marriages